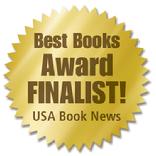 "The lessons of this compelling and amazing story apply to every community in the United States."
- Mickey S. Eisenberg, M.D., Ph. D, author of Life in the Balance
"A poignant, touching glimpse of the inner workings of a family impacted by cardiac arrest. This is a must read for heart patients and their loved ones."
- Wayne M. Sotile, Ph.D., author of Thriving with Heart Disease
"It makes you laugh, it makes you cry; it has everything. The descriptions are so interesting. It is fast paced, the action and details capture you."
- Mary Newman, President, Sudden Cardiac Arrest Foundation
What is a Sudden Cardiac Arrest?
It is a deadly heart condition, but it is not the same as a heart attack. Chances are that you know someone who has "dropped dead", and it is very likely they were a victim of Sudden Cardiac Arrest (aka Sudden Cardiac Death).
Many of us know about cholesterol, high blood pressure, and bypass surgery. And whilst often associated with heart disease and blockages, Sudden Cardiac Arrest is actually caused by an electrical problem.
This silent serial killer is not often gruesome but is terrifying in its unpredictability. Even Olympic athletes and teenagers have been struck down. Unlike heart disease, diet and lifestyle are not the culprits; arrhythmia is.
The victims just suddenly collapse and start to die, one every minute or so, and there is no cure. The only treatment is prevention. Less than one in twenty survive.
It is the nation's number one cause of death, claiming more lives each year than breast cancer, prostate cancer, AIDS, house fires, handguns and traffic accidents combined.
It is a 21st century heart problem, although the medicine involved was discovered in the 1950s. Survivors are usually protected by an ICD (implantable cardioverter-defibrillator), just like Vice President Dick Cheney.
The lucky ones are changed forever, and not only because they own these shocking new devices; tiny digital computers surgically implanted under the skin, ready to zap them when the deadly rhythm strikes.